Pernament Presence
(Hd Short Movie, 3:00 s)
The situation just appeared accidentally. Two opposing layers of time are merging together. The landscape in the background flows to the past and human bodies are moving against it.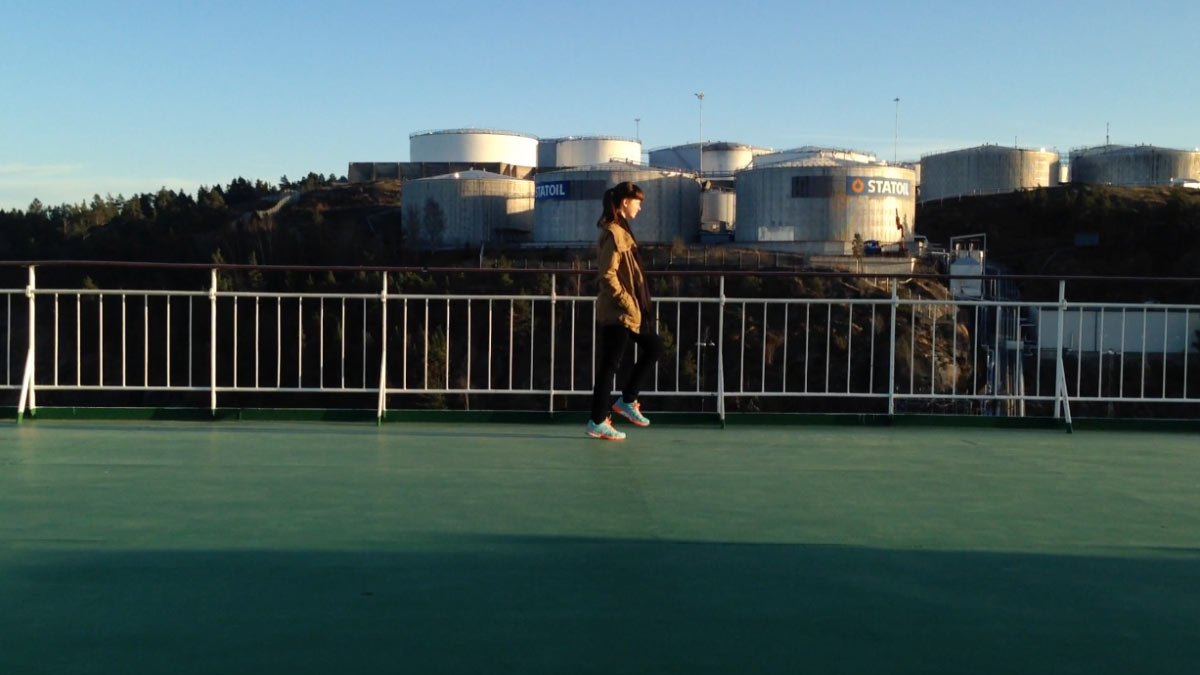 The resulting picture is confusing. Experiencing the fluid world, which blends elements of a digital simulacrum and general reality, makes it difficult to distinguish if the resulting image is formed by post-production manipulation or it's just picture of a real environment.
Technique:
Performance recorded by iPhone5 cam.
Exhibited:
'14 Holding Plastic bag containing my position I, Umakart
'14 Holding Plastic bag containing my positions II, UKG
Cooperation:
Michaela Šťastná